Museum Connections: discover "Umbrella stand"
Museum Connection : Presentation
What is Museum Connections?
It is an international meeting and exhibition dedicated to the museum business in Paris. 250 exhibitors will be present this year, for 3,000 professional visitors.
For more information, please visit Museum Connections Paris 2023 : Museum Connections Paris 2023 (foiresinfo.fr
The aim?
To highlight new products and solutions for museums. For example, Museum Connections is used to showcasing technical devices that improve customer satisfaction, or cultural products such as souvenirs or stationery.
In addition, this major exhibition is accompanied by 15 international lectures on insightful topics. The lecturers come from renowned museums around the world.
Indeed, this major event in the cultural market has gradually established itself as the reference for professional visitors and exhibitors in the museum business.
For the twenty-seventh time, Museum Connections will take place over two days: from 17.01.2023 to 18.01.2023 in Paris, Porte de Versailles.
Two themes will drive Museum Connections
"Museum Connections has become a facilitator of the cultural and tourism community, our role is to allow people to meet, to identify and address key issues for them, to facilitate exchanges so that solutions emerge." – Claire de Longeaux, director of the exhibition.
So it is with determination that the director of the show intends to carry out this mission.
So this year, the show will be intelligently organised around two major themes:
"New formats and new functions of cultural venues".
"How to innovate and develop while adopting a CSR approach?"
For 2023, Museum Connections will therefore be highlighting mechanisms for rethinking the cultural world and shaping it in the image of sustainable development and innovation.
The year's new features include
The Microsoft Village, a pavilion in the centre of Museum Tech. Mixed technology (combining virtual content with the real world) will be presented there.
Museum Life, a new sector of the fair, presenting engineering and consulting services for public spaces.
Artisans whose creations are particularly suited to museum shops.
But the show's regulars will also be making a comeback, with the aim of responding to the themes raised by Museum Connections.
This is particularly true of Drop&Co, which will be presenting the ultimate solution for dropping off and picking up umbrellas: the Umbrella Stand.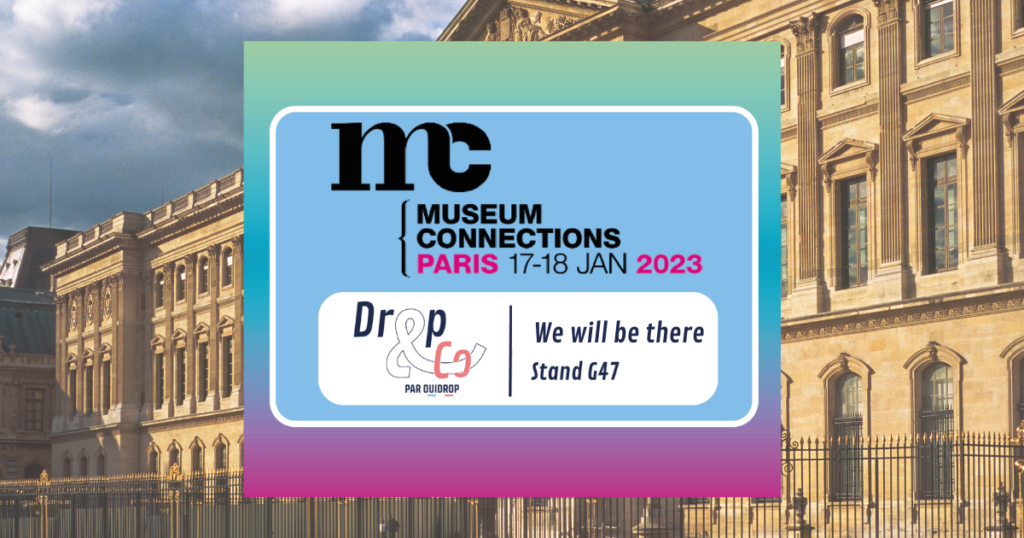 The Umbrella Stand by Drop&Co, an innovative and eco-friendly system, will be on display at Museum Connections!
Drop&Co is a French company that offers storage solutions made in France and recyclable, designed for public places.
Moreover, the start-up's flagship product is the Umbrella Stand, a 100% automated and secure umbrella drop-off and pick-up system.
Our innovation offers undeniable advantages for visitors as the system is :
Self-service. Our umbrella stands are accessible 24/7. Visitors can retrieve their belongings at any time.
Specialised in the security of personal belongings. Our umbrella stands are equipped with a mechanism that offers optimal security.
Made in France. Our umbrella stands are made in Bordeaux. This means a guarantee of quality, valuable know-how and a better respect for the environment.
On the other hand, the Umbrella Stand is also a great tool for public places. Indeed, our umbrella stands are :
Self-contained furniture. The system has been designed to provide an optimal customer experience.
Ready to use. Our umbrella stands are delivered turnkey, ready to be used as soon as they are received.
Marketing tools. Our umbrella stands are equipped with a modern, easy-to-use display to convey your marketing messages and give the venue a modern image.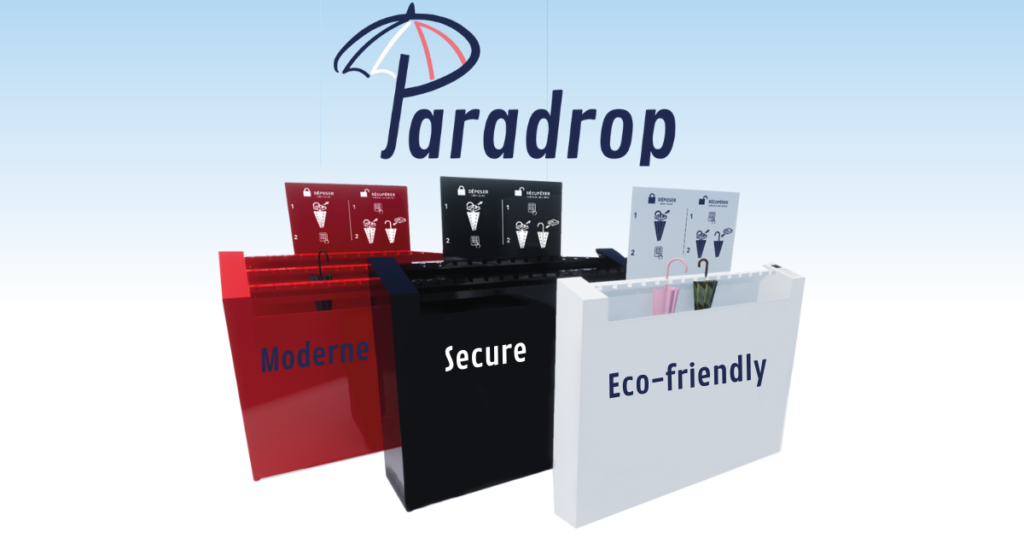 The Umbrella Stand serves to improve the visitor experience in public places, while respecting the environment.
We have already equipped several museums such as the Centre Pompidou, Culturespaces and the Cité du Vin.
Like last year, the Umbrella Stand will also be available to Museum Connections 2023 visitors at the entrance to the exhibition.
So, are you interested? Come and visit us on 17 and 18 January 2023 at stand G47 of Museum Connections to discover the Umbrella Stand and our sales team!
For more information about the Umbrella Stand, please visit our website: Mobilier sécurisé pour le stockage des effets personnels – DROP AND CO
#exhibitions #collections #galleries #exhibits #artworks #curator #permanent collection #current exhibitions #sculpture #contemporary-art #modern-art #american art #museum of art #art museum #museum of modern art #treasures #works of art #curators #free admission #art museums #become a member #museum of modern #contemporary artists #sculptures #guided tour #renaissance #gogh #art galleries #fridays #african-american #national museum #textiles #art collection #general-admission #national gallery #docent #art gallery #portraits #all exhibitions #modern art museum #installations #folk #abstraction #museum store #picasso #visual-arts #ceramics #asian art #art exhibitions #art exhibition #currently on view #curated #works of paper #young art #university art museum #20th-century #carnegie #collection of art #residency #acquisitions #museum of fine #museum of fine arts #docents #paintings #art-history #curatorial #fine-art #guggenheim #art institute #art collections #sculpture garden #warhol #in a museum #for art #impressionism #in this exhibition