Guide to a good customer experience
Welcome in the Guide to a good customer experience !
The customer experience is the set of emotions felt by your customer before, during and after the purchase of a product or service you offer. A good customer experience allows you to differentiate yourself from your competitors.
Do not confuse "customer experience" with "customer service"
Even if these terms are similar, they refer to two different things. Customer service is related to the purchase and a form of request for assistance. Customer experience, on the other hand, goes beyond person-to-person exchanges as it refers to the interactions customers can have with the brand in general. For example, branding that echoes the customer's personal beliefs is a customer experience strategy.
In other words, customer service is one facet of customer experience. For the latter, an important plan of attack is required.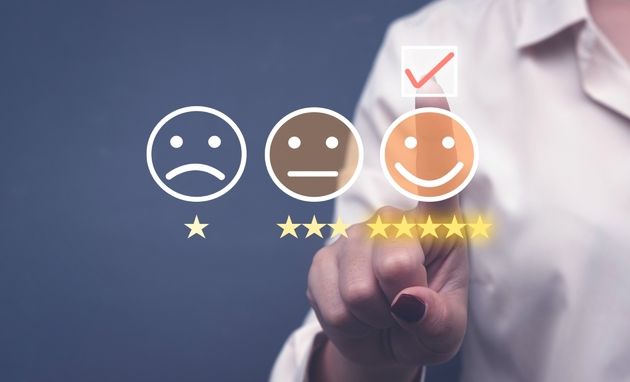 The importance of a good customer experience
The basic idea behind the concept of customer experience is that it is possible to exchange an object or service for money. Although this idea is old, it is only recently that we consider it important to manage :
how firms interact with their customers
how these interactions affect customers emotionally, intellectually, physically and spiritually.
Thus, we deduce that in terms of brand image and more broadly in terms of business, everything is essentially a question of experience when it comes to building loyalty.
This awareness has been growing over the last 20 years and is a slight but significant change.
There are two fields to consider when creating a brand image:
Branding. This is the brand image that you are trying to convey to your customers. Thus, this discipline consists of creating logos and messages that tell the public how they should view and conceptualize your company.
Customer experience. This is the image that the public actually has of your company. This is largely determined by word-of-mouth. Thus, the main maneuver will be to figure out how to improve this relationship you have with your customers to avoid any dissatisfaction.
Therefore, if branding denotes a transformed version of your image, the customer experience is the natural image that you send back and therefore lends itself better to professional collaboration (the goal being to correct or improve your image with customers).
To deepen this subject of the importance of customer satisfaction, we advise you to watch this video from Stanford Graduate School of Business: https://www.youtube.com/watch?v=Oa7k3S2vnus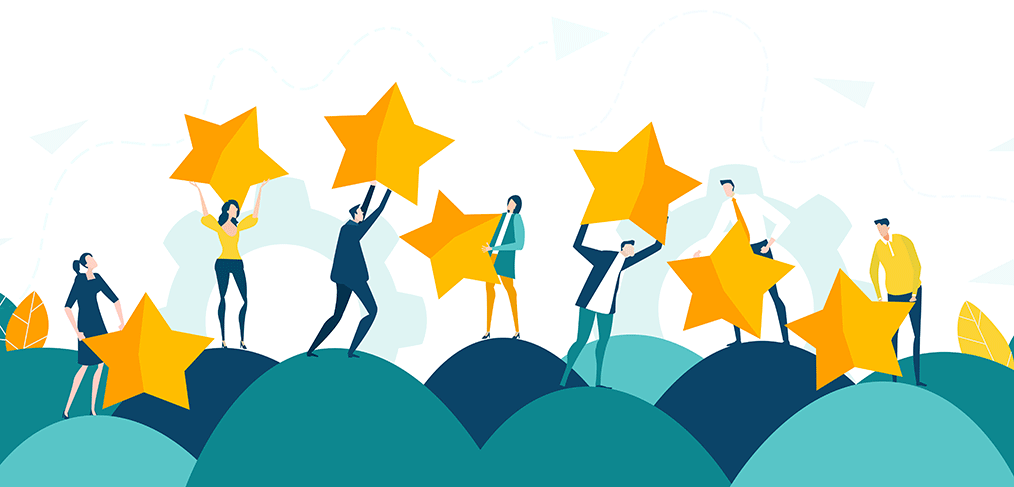 The impact of digital transformation on customer experience
More and more companies are giving credit to the customer experience, and see this concept as the key to success. For example, the number of U.S. companies that consider customer experience a priority has increased by 53% since 2010. Today, more than 86% of U.S. companies focus their strategy on customer satisfaction. At its core, this is a tactic that puts power in the hands of the public. Indeed, the internet, social networks, consumer review sites (trustpilot, verified reviews, etc…), and internal company tools for collecting feedback, allow average customers to give feedback and be heard.
This is why it is important today to place the customer at the heart of the commercial strategy: social media and new technologies have allowed consumers to give their opinion and thus play an active role in the relationship they have with brands.
The secret to a successful customer experience
Here are some simple concepts you should implement.
This is obviously the foundation of a successful customer experience. Your marketing team should, as much as possible, maintain a qualitative communication between the company and the customers. If you have any doubt about the effectiveness of your customer experience, there are many areas to potentially improve. For example, you can make sure that:
You are not understaffed in the communications and marketing department.
You have an up-to-date customer contact list that you can import into your messaging tools.
Your customer service team collaborates well with the marketing department, especially on social media campaigns.
Want a telling example? Here's an example of a successful customer experience: a customer gets in touch with you and asks about the status of a project. His email is well received and sent to the concerned professional. The latter will answer within 24 hours maximum with a visual summarizing the steps accomplished so far and the deadlines for the steps to be finalized soon.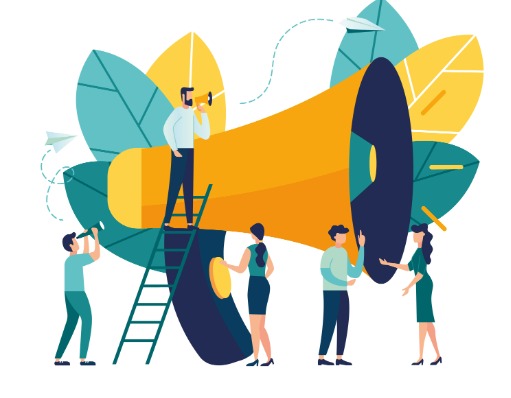 Personalized assistance and personalization in general
As previously explained, we are in a period characterized by hyper-connectivity and the multiplication of communication channels. The customer experience is no exception to our era. AIs can sort, process and analyze customer information by comparing it with other similar information and thus return an intelligent response to customers. An artificial intelligence is thus able to personalize the relationship and thus adapt its response to each of your customers.
Another example of a successful customer experience? Chatbots are programs used in relational marketing, promoting interaction with the customer. This technology allows them to receive messages and to propose, according to the customer data, a tailor-made solution adapted to their needs. In all cases, customers are taken care of immediately, regardless of the time. If the customer is not satisfied with the program's response, he or she can contact your customer service department, which will then be able to provide further clarification or solve the problem.
Setting objectives based on the customer's supposed expectations can be difficult to execute accurately. But in customer marketing, there is one desire you can state with certainty: the quest for transparency and honesty. This is clearly the most effective way to meet customer expectations. Providing regular updates with new and accurate information can also be reassuring, allowing the customer to be patient throughout the process.
Again, this is what a good customer experience looks like: your customer has a limited budget and brings these concerns to you. They've never done a project of this size before. You reassure them by providing complete visibility into the project's progress. Also, you make quantified analyses allowing to establish a climate of confidence.
This is one of the most popular practices in terms of customer experience. Here's the concept: time is a precious resource, so you need to optimize your customers' time. To do so, there's nothing like offering convenient features, tools or services that allow users to save time.
For example, some stores have simply eliminated queues and checkouts. With this kind of marketing action, customers only have to scan the items on their way out, which saves time.
No matter what happens, consumers will always prefer to be helped by people rather than by robots. According to some studies, in the majority of industrialized countries, more than half of the consumers are lucky enough to talk to a human rather than a company. When you think about it, it's quite paradoxical: most people want to use an avatar for online exchanges, but when it comes to casual conversations, we demand to see a human being.
Want an example to illustrate? Your marketing department shares with customers, through personalized emails, news about the company, but also links to donate to humanitarian associations. Thus, your company implies that it has at heart several values and interests.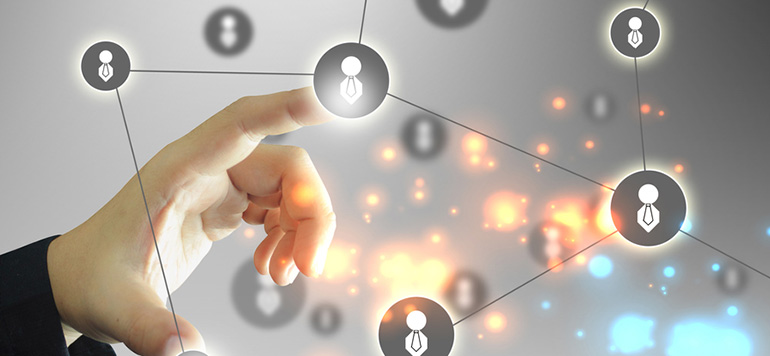 Human beings naturally like to be recognized for their true value and appreciated accordingly. A small message for your customer's birthday, or a simple gesture of kindness such as a discount can make all the difference! These demonstrations of appreciation are simple and undeniably improve the customer experience.
For example, one company has made a name for itself by adopting this customer relationship strategy: Yves Rocher. For each birthday, customers receive a message and a gift to pick up in store. An unforgettable experience that is appreciated in the customer journey.
Empathy is our ability to put ourselves in the shoes of another.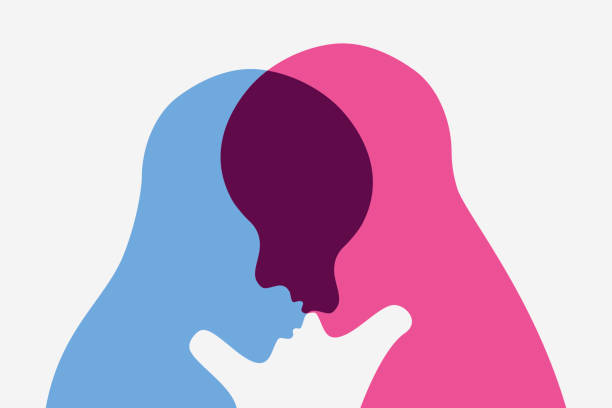 This ability is not only about apologizing for mistakes… To acquire and use this emotional intelligence, list all the situations that clients may encounter, in short, put yourself in their shoes. Then think about how your customers might approach these situations emotionally: what their reactions would be, what their thoughts would be… This way, you will know how to react when these situations happen in real life.
For example, if a frustrated customer sends an emotional e-mail saying that they don't want to work with you anymore. Instead of seeing this message as a final response, you see it as an opportunity to resolve the issue. To do this, you will begin a dialogue phase and reassure him. Even if he ultimately decides to end the business relationship anyway, your empathy will leave its mark and the customer experience will remain quite positive.
Gather feedback and leverage customer knowledge
First and foremost, you need to make sure that customers have tools to give feedback. For example, your company should provide customer surveys and be reachable on social networks. Then, when customers give you feedback, both publicly and privately, you should take the message and respond to it. Note that this customer relationship management is mostly used in e-commerce.
Let's imagine that after receiving a constructive suggestion, your team takes it into account and updates the processes. You should then comment on this change on social networks, identifying the person who gave you this idea. Don't forget to thank them in your post! You can then keep him/her updated and tell them that their idea is acting as levers for growth.
What is Drop and Co?
Drop & Co is a brand dedicated to the distribution of personal effects storage systems for events and cultural venues. OUIDROP created this new entity in 2022 to market Paradrop in places that welcome the public. All the company's products are produced and assembled in France, the assembly plant is in Bordeaux.
Since I created OUIDROP, I wanted to rely on values that are important to me, and I wanted to transmit them to the whole team. These values are the foundation on which we rely every day in our decision-making, our work and our relationships: innovation, team spirit, honesty, high standards and positivity.
Creating environmentally friendly products is also important to us. That's why all our solutions are 100% made in France and recyclable. Most of our suppliers are located in the Nouvelle-Aquitaine region, which allows us to reduce our carbon footprint and therefore our environmental impact."
A simple device to maximize satisfaction in public places: the Paradrop!
Welcoming spectators is the very essence of public places. So we might as well maximize the public's experience!
To do this, it would be enough to allow visitors to leave their personal belongings, and in particular their umbrellas, in a storage unit. Thus, the wet umbrella will no longer be a burden for visitors.
Drop and Co offers to public places the Paradrop, a metallic storage system, totally secure and automatic to be placed inside. The storage device is available in different colors and shades. Choose from a wide range of colors: all colors and shades are possible, we offer a finish in resistant prints, which you can customize.
With the Paradrop, the umbrella is secure, the visitor is reassured and customer satisfaction is maximized!
For more information, please visit: https://www.dropandco.fr/en/who-are-we/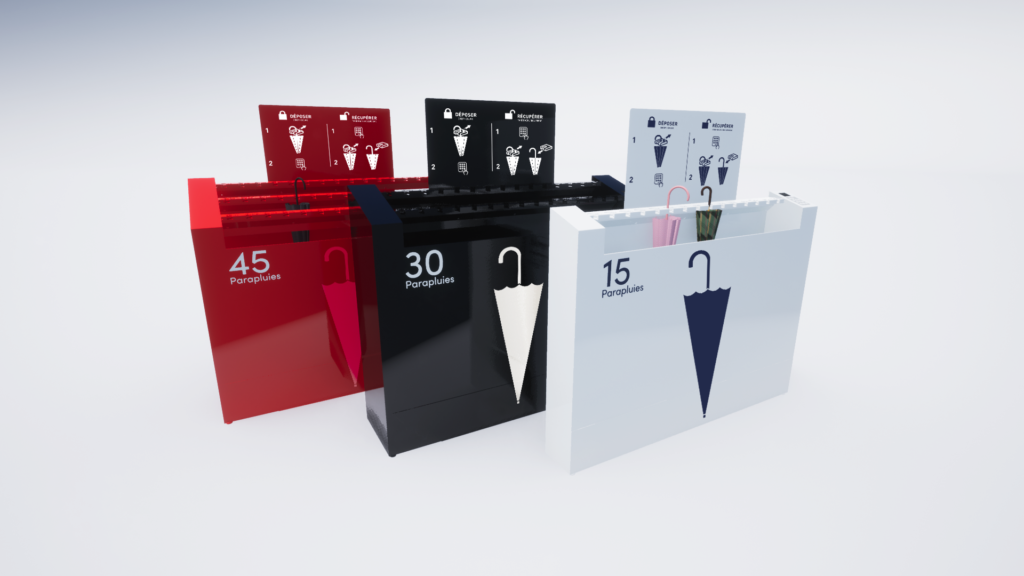 #new customers #salesforce #hubspot #customer relations #business to #live-chat #best customer #customer lifetime value #self service #bottom line #proactive #customer lifetime #zoho #ecommerce #customer facing #importance of customer #delight #customer behavior #if a customer #sales team #management software #crm software #big data #complaints #automation #btob customer #targets
#customer-retention #customer-loyalty #customer engagement #retention #customer-support #customer-centric #customer-base #customer success #improve customer #existing customers #customer-feedback #centric #loyal customers #potential customers #contact center #lifetime value #relationships with customers #gartner #actionable #profitability #customer-value #churn #new-customer #roi #b2b #marketing automation #touchpoints #call-center #saas #omnichannel #for your customers #cross sell #lifecycle